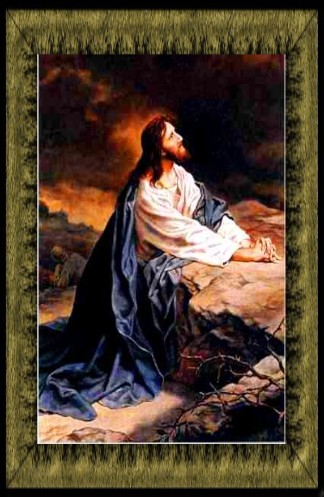 Follow Jesus
Did you follow Jesus up the mountain
Did you listen to His prayer refrain
And ask Him why He was on this plain
I would like to hear His music strain
And see the place where He had lain
That was a sad day He was slain.
The blood drops on the mountain rock
Were especially for His precious flock
The grave had a good strong lock
The earthquake brought the shock
The happenings the angels took stock
He stepped out and the earth did rock.
Jesus grave was opened very wide
With that massive stone did hide
Many came from the grave that died
Some of these were giants that abide
Now with Jesus in the heavenly side
Someday we'll meet them that cried.
Angels from on high
The glorious resurrected King
Mary saw His living being
Soldiers fell as dead men, right
The Light of heaven is bright
Soon will see Lord Jesus, what a sight.