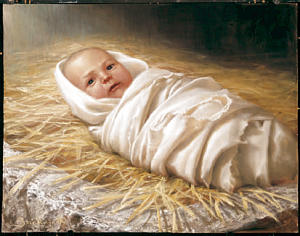 In The Hay
Aren't you glad that Jesus lay
In the manger of fresh hay
On the harps the angels play
That He loves you they say.
So he died to save you from all sin
The wonder that did begin
When I gave my heart to Him
And shared this marvel he has given.
Now this wonder with all delight
I will gladly share this lovely light
With all of my dear playmates
So they too on Him can wait.
For soon the clouds will burst so bright
Yes more than the morning light
It will be worth all the hard fight
Just to meet our glorious King.